Not content to paint solely in my studio, I seek inspiration from the world around me — especially in primal cultures, sacred sites, and raw nature. In this pursuit, I've embarked on numerous painting expeditions to spiritual sites around the world.
To see what influence place has on my art, I frequently leave my New York studio and paint in various make-shift studios, including al fresco, under thatched roofs, and in bungalows and barns. My iconography developed during journeys to sacred sites around the world, including the Galapagos Islands, Ayers Rock in Australia, Kilauea Volcano in Hawaii, the Buddhist temple Borobodur in Indonesia, rock-cut temples in India, Anatolian sites in Turkey, and Knossos Palace in Crete. Due to my expeditions and subsequent art exhibitions, I was invited to become a member of the esteemed Society of Women Geographers.
Here are some photos of various painting locations, including on a film set in New York. Enjoy!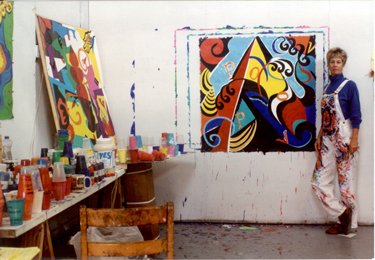 Painting in New York Studio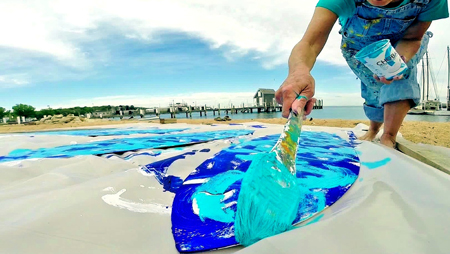 Painting Big Bang Boards on the beach in Martha's Vineyard, MA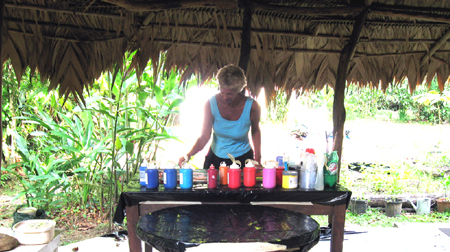 Painting in Costa Rica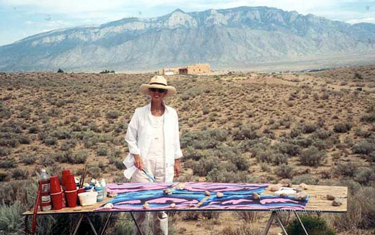 Al Fresco Painting in New Mexico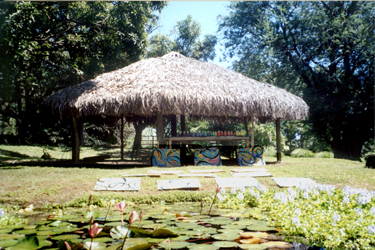 Thatched Roof Studio in St. Lucia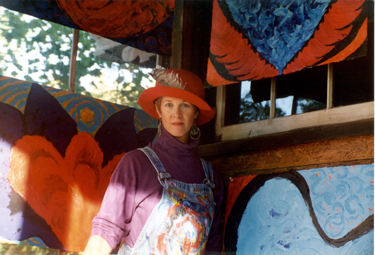 Bungalow Studio in Vermont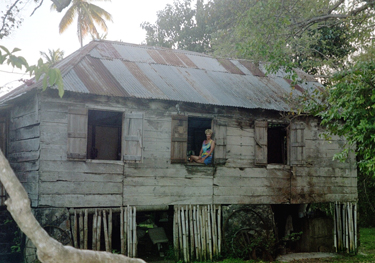 Barn Studio in the West Indies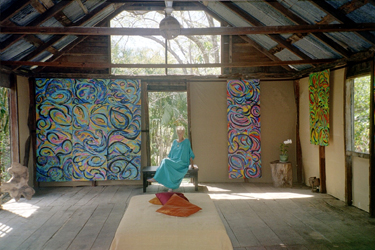 Solo Show in St Lucia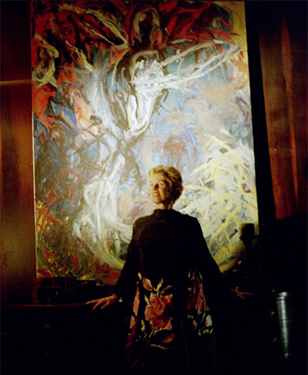 With my painting Angel of Mercy on the set of
Ken Kristensen's film Guests of the Uninvited in New York